Range Rover Service Center In Sharjah​
TRUSTED & EXPERIENCED RANGE ROVER SERVICE CENTER IN SHARJAH
You and your Range Rover create an impression on the roads and we are here to make sure you do it in style
You know your Range Rover comes from the British stables
Land Rover is no ordinary car brand. The British pedigree of the Land Rover vehicles makes a statement that not many car brands can make. In fact, the flagship Land Rover model, the Range Rover was regarded as a luxury SUV long before the competition from Japan or Europe started making luxury SUVs.
Being seen in a Land Rover in the UAE is a statement that you have achieved success. No wonder the Range Rover is the choice of entrepreneurs, VIPS, high officials, s and the affluent.
Obviously, it is important that your Range Rover is maintained in immaculate condition and this is where we, Gheroub al shams Auto, come in.
RANGE ROVER SERVICE CENTER IN SHARJAH THAT MATCH DEALERSHIP QUALITY
We are Range Rover Service, Maintenance & Repair Specialists and ensure total compliance with the manufacturer's repair guidelines
At Gheroub al shams Auto, we strongly believe in brand specialization because every car brand today requires specialized expertise and proper maintenance and repair tools. This holds for Range Rover repair in SHARJAH too. Hence, at our specialized Range Rover garage in SHARJAH, your vehicle will be serviced and repaired by certified Range Rover specialists, who are experts on the complex mechanical and electrical systems of the latest Range Rover vehicles.
We endeavor to follow every recommended step to ensure you get dealer-quality service on your vehicle, without the exorbitant dealer prices.
VEHICLE
No matter which Range Rover model you drive, whether it's the popular Range Rover, the Land Rover Discovery, The Evoque, or any Land Rover model, we have the expertise to serve you. With over 18 years of experience in maintaining and repairing Range Rover vehicles in the UAE, we understand precisely how your Range Rover runs and the challenges it faces in the hot & humid UAE conditions. We know the problems regularly faced by Range Rover owners like a malfunction in engine software, fuel system issues, leaks, AC system, transmission failure, tires, and others. We offer the below services:
TRUSTED 
RANGE 
ROVER 
SERVICE 
CENTER 
IN 
SHARJAH, 
SPECIALIZED
Style, 
luxury, 
and 
distinction 
are 
all 
conveyed 
by 
your 
Range 
Rover. 
The 
Range 
Rover 
is 
a 
recognized 
emblem 
of the
British 
aristocracy. 
And 
we're 
here 
to 
make 
sure 
you 
can 
keep 
using 
it happily
.
Not 
just 
any 
car, 
a 
Land 
Rover/Range 
Rover 
is 
unique. 
No 
other 
automaker 
can 
rival 
the 
majestic 
Land 
Rover 
models 
for 
making 
a 
statement. 
Long
before 
any 
other 
luxury 
SUVs 
hit 
the 
market, 
the 
top 
Land 
Rover 
model, 
the 
Range 
Rover, 
was 
well-liked 
as 
a 
luxury 
SUV.
In the UAE, driving a Range Rover is a subtly successful statement. It comes as no surprise that Land Rover is favored by successful people all over the world. When you own a vehicle of this kind, it only makes sense to select the best repair facility; this is where the Gheroub Al Shams comes in!
RANGE ROVER SERVICE CENTRE IN SHARJAH, A DEALERSHIP ALTERNATIVE WITH AFFORDABLE PRICING
Despite being the most popular brand in the UAE, Range Rovers still frequently experience problems with their air suspension, electrical systems, engine oil leaks, and steering shafts. And you can be sure that the Gheroub Al Shams is more than capable of meeting all of your automobile needs. A team of knowledgeable Range Rover mechanics oversees our repair services. The best Range Rover experts at our Range Rover workshop will take care of your Range Rover. We value trust, value, and affordability. We promise complete transparency and a 5-star experience for all of our clients. Range Rover car specialists who are masters of their trade will register and oversee the entire procedure from the initial health inspection to the end of work.
Service for Range Rovers in Sharjah: Quality Brings Peace of Mind
• Range Rover Engine Repair
• Range Rover Gear Box Repair
• Range Rover Suspension Repair
• Range Rover Transmission Repair
• Range Rover Touchless Wheel Alignment
• Range Rover Engine Refurbishment
• Range Rover Software Programming
• Range Rover AC Repair
• Range Rover Engine Cooling System Repair
• Range Rover Brake Repair
• Range Rover Camera/Radar Calibration
• Range Rover Pre-Purchase Inspection
• Range Rover Service Packages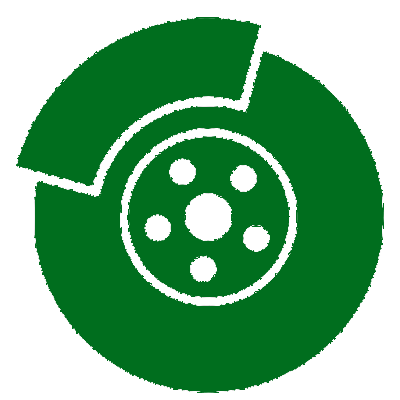 Change Brake Pad & Disc For Safe Braking System, Genuine Parts And Work Guaranty.

Change Your Car Shock Absorber At the Best Price In UAE. We Change Shock Absorber Very Affordable Price With Guaranty.

Our Specialist Diagnosis System Keeps The Software And Programming Of Your Car's Control Unit Up-To-Date
we are providing best Auto AC services in UAE with Genuine Parts of AC with best long Warranty and less price.
Genuine Oil & Filter Change With Expert Mechanics For Long Durability And Good Performance OF Your Cars​
BOOK AN APPOINTMENT TODAY